Torque Wrench Calibration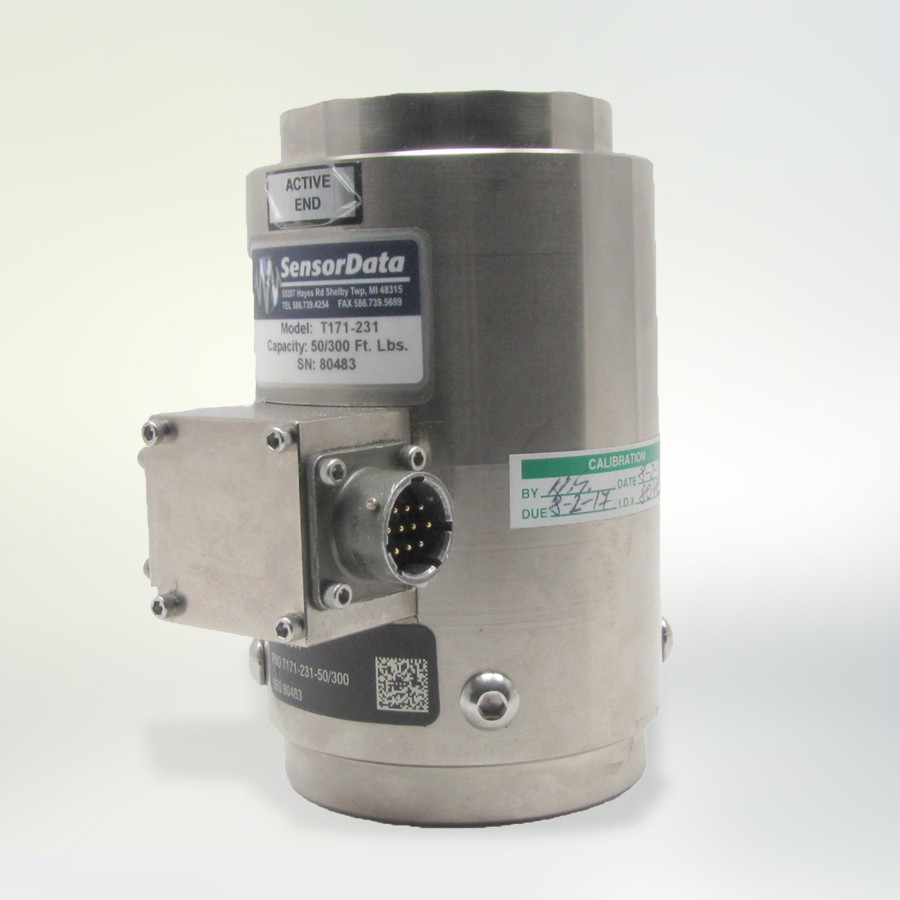 State-of-the-art Dual Dell Torque Sensor  (Model T171)
Dynetics is a major military supplier with a wide range of products and services. One of their products is the "DynTORQ" mobile lab calibrator unit. This calibrator is the result of a team effort between SensorData and Dynetics.
Following are some excerpts from Dynetics website:
The Dynetics DynTORQ Torque Wrench Calibration System maximizes the efficiency of the torque wrench calibration process — a particularly important benefit for organizations that require high-volume, time-sensitive torque wrench calibration capabilities.
DynTORQ's smart design and state-of-the-art dual-cell (Link to Dynetics Page 1)torque cell technology deliver not only the highest levels of accuracy (plus or minus 1% of nominal reading from 10% to 100% of torque cell full scale), but also unparalleled repeatability. This means the three calibrations that technicians currently must perform to ensure reliability are no longer required.