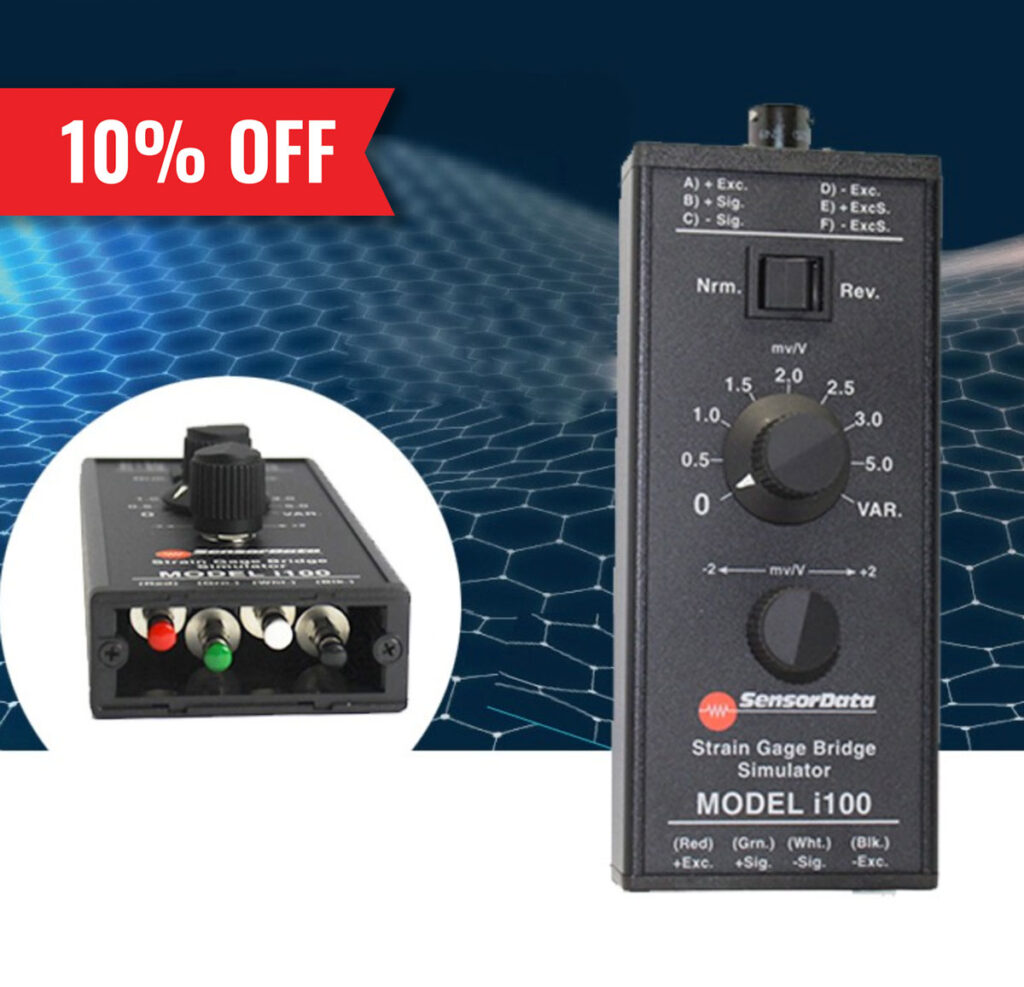 CALL 586.739.4254 TO ORDER
String Gauge Bridge Simulator:
Model i100
Our popular i100 hand held simulator generates precise mV/V signals to help develop, "troubleshoot," and calibrate strain gage signal conditioners, instruments, signal processors, and data loggers.
Accuracy is ± 0.03%, temperature effects are 6 ppm/F, and zero balance is 0.0004 mV/V. Resistance of the i100 simulator is equivalent to a 350-ohm bridge. The i100 has 8 switch selectable output steps. Also, a Vernier knob is provided to allow the user to continuously adjust the output from –2 to + 2 mV/V. A convenient switch provides true reverse polarity. Connection to the i100 is made through either a PT style connector or 4 color-coded spring-loaded test clips. All critical internal contacts are gold plated. The i100 is compatible with AC carrier or DC strain gage signal conditioner electronics.
Completely passive
8 output steps from 0 to 5 mV/V and variable adjustment from 0 to 2 mV/V
Pocket size – 2 3/4 x 1 7/8 x 6 3/4 inches
Accuracy ± 0.03%
Temperature coefficient 6 ppm/F
True reverse polarity switch
Compatible with AC carrier & DC strain gage signal conditioner electronics
Anodized aluminum case with baked matte black finish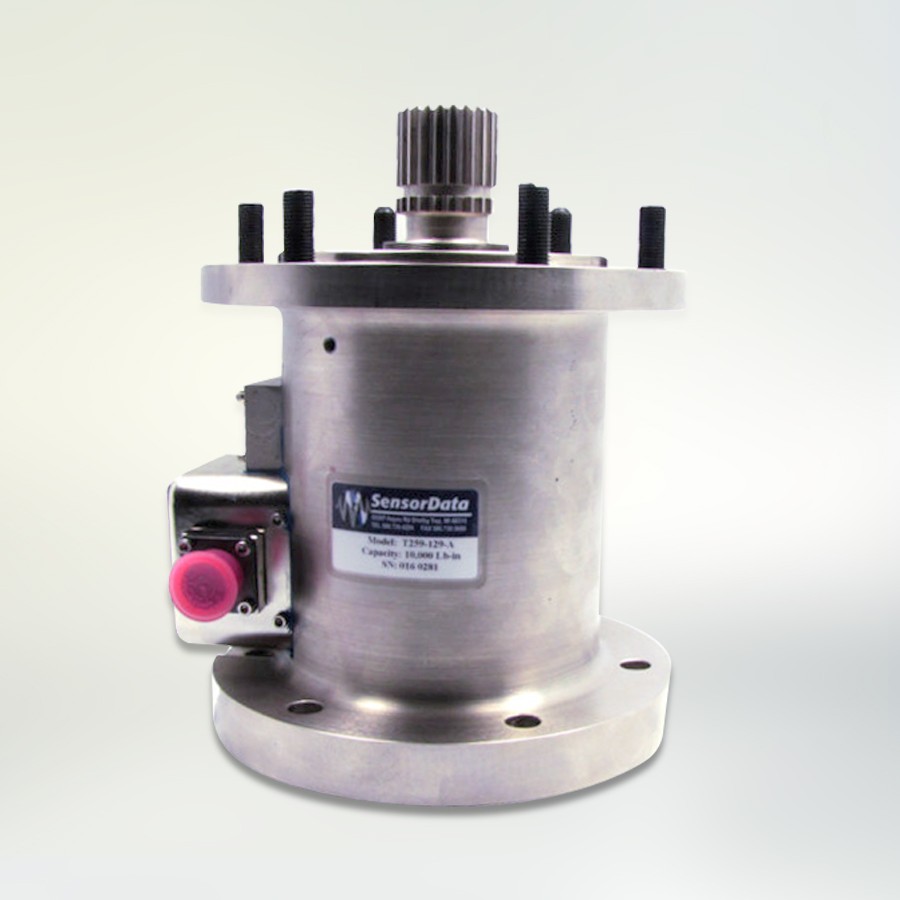 T259:
Mil Spec Dual Range Torque Sensor
The T259 rotary transformer torque sensor with a spline drive and flanged housing meets the mounting requirements of Army-Navy standards AND 20002 and AND 10262.
Meets AND 20002 & 10262 requirements
High stiffness, low inertia, and high bending moment capability
On-board shunt calibration circuit
Rated speed 20,000 rpm
Internal zero velocity speed sensor
(optional)
SAE 4340 alloy steel construction with satin nickel finish

CALL 586.739.4254 TO ORDER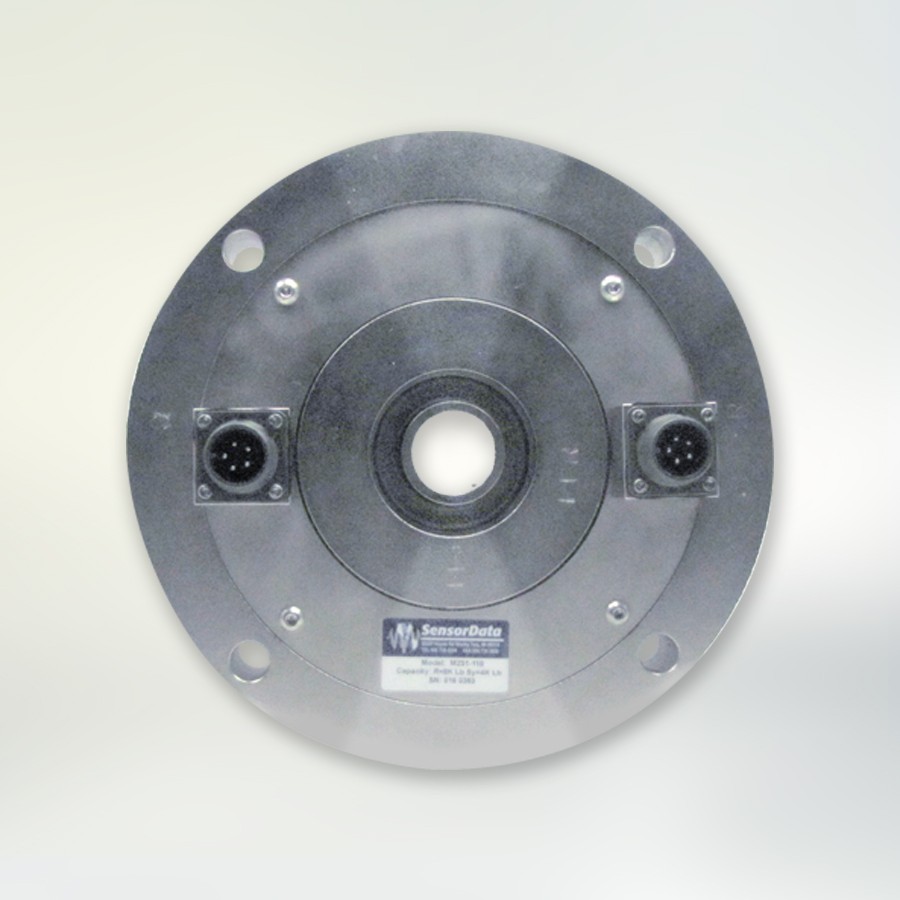 M231:
Fatigue Rated X-Y Force Sensor
Measures X & Y forces
2 mV/V +/- 0.25% each axis
Cross talk <0.5%
Fatigue rated
Custom designs & capacities available
SAE 4340 alloy steel construction with satin nickel finish
Supplied with mating connectors
CALL 586.739.4254 TO ORDER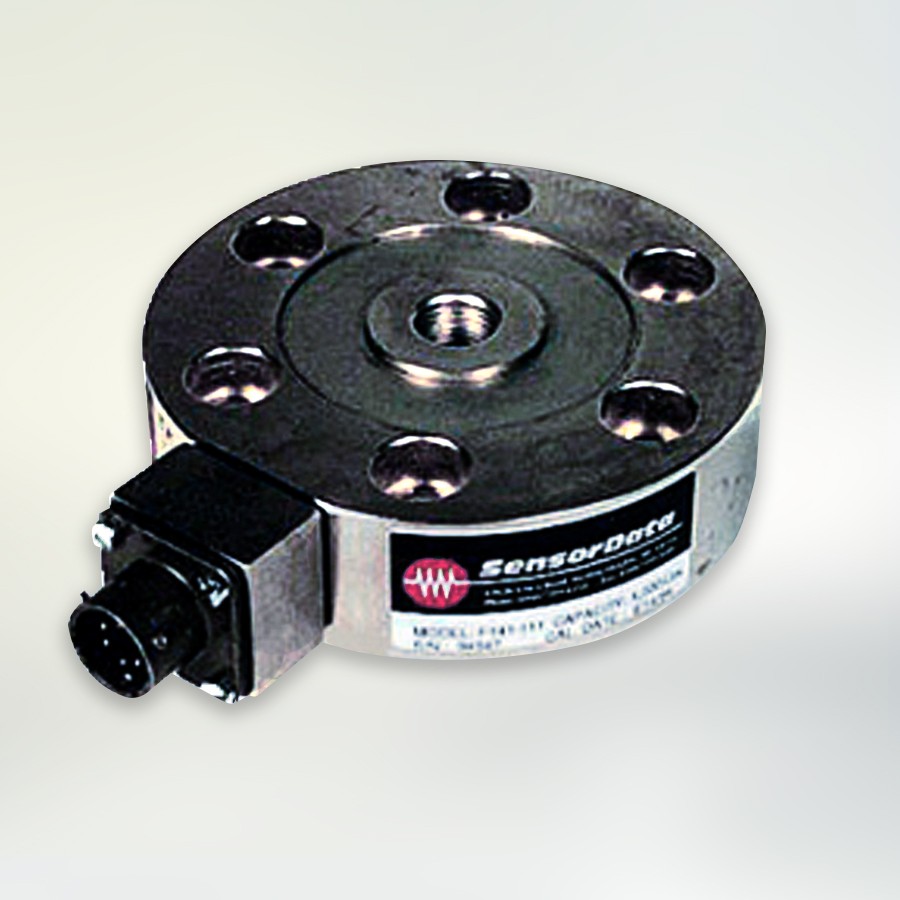 F140:
Fatigue Rated Low Profile
Universal Shear Web Load Cell
Fully fatigue rated shear web design
Small diameter
0.15% Accuracy
Deflection less than 0.002 inch
Tension plate & load button (optional)
SAE 4340 alloy steel construction with satin nickel finish
Supplied with mating connector
CALL 586.739.4254 TO ORDER